Houston Bathroom Remodeling Contractor
So it's time for your bathroom remodeling and you're looking for the best bathroom remodel contractor to take care of your project. Whether you want to upgrade your bathroom, fit in some new commodities etc. or you want to remodel it entirely, we're a service that will help you do just that. As a Houston bathroom remodel contractor, Gulf Remodeling is always happy to help customers like yourself turn the design & plan they had in mind into a reality.
Bathroom Remodeling & Renovation Services
We're a customer-focused company that focuses mainly on the customer's satisfaction and delivers high-quality remodeling services in Houston and all surrounding cities. Whether you're thinking about a full bathroom remodeling or a custom bathroom remodeling, we will be able to help. So whether you're thinking about any of the following bathroom remodeling ideas, let us know and we promise as  your bathroom remodeling contractors that we can make it happen using our proven stress-free bathroom remodeling process. Some of the features & services are:
Total bathroom remodel
Custom bathroom remodel
Add shower to bathtub
Tub to walk in shower conversion
Affordable bathroom remodel
Luxury bathroom remodeling
Converting bathtub to stand up shower
---
Click below to get your FREE consultation & FREE estimate
---
Bathroom 

Remodeling Includes:
Taking customer's notes, instructions and plan. (Most Important Part)
Re-tiling the floor
Replacing the sink, the bathtub, the shower etc.
Adding cabinets made out of water-resistant materials
Adding sliding doors/shower curtains if required
Bathroom fan installation
Toilet installation and replacement
Bathroom mirror and other vanity items
Then go by the checklist below, basis project nature.
Because of our highly trained professionals, we can take a customer's idea and turn it into reality. There isn't, at all, any chance we ever miss anything the customer wanted in their bathroom since we double, and triple check our lists and even ask the customer in various stages of the remodeling. Let this be your ultimate guide for bathroom remodeling in Houston TX and all surrounding areas.
Bathroom Remodeling Standard Checklist
☑️ Cabinets
☑️ Countertop
☑️ Bathtub
☑️ Electrical work
☑️ Exhaust Fan
☑️ Flooring
☑️ Storage
☑️ Fixtures
☑️ Plumbing
☑️ Custom Shower Enclosure
☑️ Jetted Tub
☑️ Painting
☑️ Lighting
☑️ Wallcovering
☑️ Decorative mirrors
☑️ Backsplash & Tile Work
---
Stress-Free Bathroom Remodeling
We begin by taking the order from the customer and jot down whatever they want to be done. We don't start our work until the customer has told us how to personalize the bathroom to their liking. After our representatives have discussed the remodeling plan, our professionals will get down to work. We make the whole process stress-free.
---
Bathtub To Shower Conversions
We offer remodeling alternatives that encompass from begin to surface finish. A tub to showering transformation can completely enhance your bathrooms. We only use the best quality, American-made materials that will assure your bath-to-shower remodel can last a lifetime. Whether it's because of basic safety concerns in conditions of moving into and out of your bathtub or just because you want to improve the appearance of your bathrooms, our shower change experts can fit the bill.
Low maintenance requirements including easy cleaning
Acrylic showers built for durability, able to withstand cracks and chips
Showers infused with Silver Shield™ antimicrobial protection
Non-porous materials designed to resist mildew, mold, and stains
Customizable accessories
A bath-to-shower remodel can be intricate, but because we could certified Basic Contractor's and Plumbers, you can be certain that the transformation process is streamlined, stress-free, and of the best caliber. We're so self-assured in the task that we do this we give you a lifetime warranty on our products and labor.
We want to provide our customers with quality construction that:
Lasts a life time
Is resistant to damages
Water damage resistance
Quality design
---
"
I highly appreciate what Gulf Remodeling is offering when it comes to bathroom remodels. They're very professional, fast and affordable. If you want a bathroom remodeling company in Houston that can deliver a high-quality experience and service, then you need to give them a shot. It's very worth it. Thank You!
"
---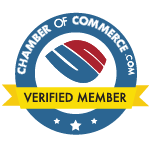 Kitchen & Bathroom Construction
Custom Bathroom Renovations
We'll customize your Houston Bathroom Remodel just the way you like it, nothing really can be an issue whether it's just an old style and you want to change it or even if your bathroom has been damaged because of steam slowly eating away at the walls, cupboards or there is some other sort of water-related damage, we take care of that issue in no time.
Bad caulking when water goes behind walls and tubs and even under the floors that can cause damage to the walls, ceiling and other parts of the bathroom. It is important to fix this damage before we do any other sort of remodeling.
Bathroom drywall can also be damaged, and our bathroom remodeling services include fixing these sorts of problems as well.
Light fixtures are something that is commonly damaged. Not only can water damage the electronics if the fixture properly made waterproof but also a short circuit which can be dangerous.
Minor leaks in plumbing
Bathroom fan damage.
So if you're looking for an affordable Houston bathroom remodeling, Bathroom Flooring, shower remodel Houston,  luxury bathroom remodel, or bathroom remodel Houston cost .. Gulf Remodeling is the source that can help you and answer all your questions for free and take by your hand and deliver to you a beautiful, high-end and high-quality remodeled bathroom.
At the end of the day, we take care of everything your bathroom may be lacking or need to be repaired. Remodeling is our passion & profession and we take it very seriously.
---
Ask a Question or Get a Free Quote Now!